There are a lot of charity and nonprofit organizations out there that need help getting their message out to the public. A good charity website is essential for any organization, but it can be especially important for non-profits and charities who are trying to raise money or awareness. That's why we've put together this list of the best charity and nonprofit organization website templates.
Why do you need a good website template for your nonprofit organization's website?
The nonprofit website templates are an important part of creating a successful website for your nonprofit organization website. Your website is the face of your organization, and it's important to make a good first impression. A well-designed web design will help you attract new donors and volunteers, and keep current supporters engaged. In this blog post, we'll discuss the benefits of using a nonprofit organization's website template, and we'll provide tips on how to choose the right template for your organization.
What are some of the best features of a non-profit website template?
Responsiveness
When selecting a nonprofit website template for your charity website, keep in mind that it should have responsive features and thorough documentation. No matter what screen size or browser is utilized, responsive charity website templates look great on every device.
SEO Optimized
Another must-have aspect for website designs is search engine optimization. It is critical to have SEO-optimized templates in order to achieve higher Google search engine rankings. You'll need a strong online presence to turn your website visitors into consumers.
Customizability
Pre-made templates make it easier to create websites without having to touch any code. So, you should look for one that offers many customization options so that you can develop a brand that accurately reflects the image of your organization. With tons of customizations available in the pre-made templates, your website building process will be easy and hassle-free.
Fast Loading Speed
Inefficiency is one of the most serious flaws of any website. If a website takes too long to load, visitors will become frustrated. As a result, customers are less likely to use your services. To stay up with the pace of modern technology, choose a template with lightning-quick loading speed. A good web design should be quick to load and buffer-free. As a consequence, you'll be able to present your work in the greatest light possible.
Examples of charity and nonprofit organization web templates.
1. Givest – Charity Bootstrap 5 HTML Template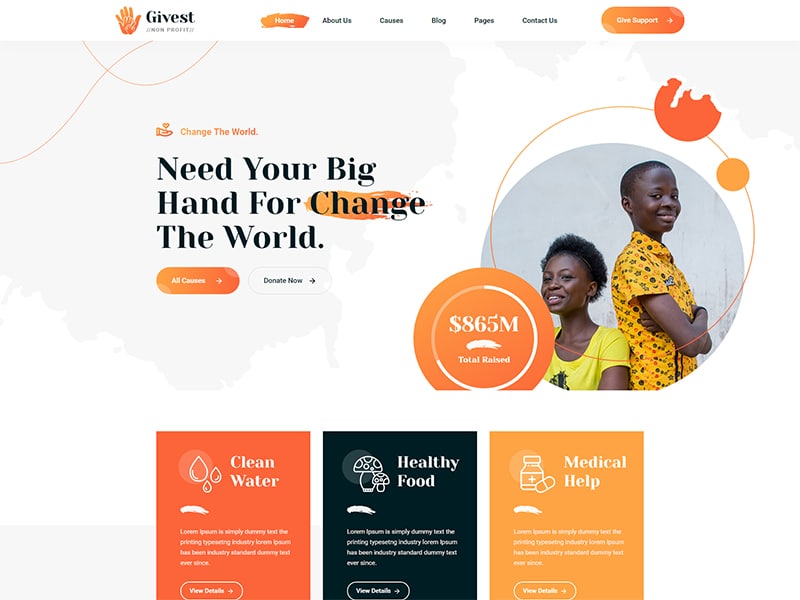 With Givest – Charity Bootstrap 5 HTML Template, you can easily create a website that will capture the attention of potential donors and sponsors. This template is sleek, modern, and excellent for nonprofit organizations. You can use it to showcase your charity events, fundraising initiatives, volunteer opportunities, and more. With Givest, you'll have a website that looks great and helps you achieve your charitable goals.
With the Givest charity nonprofit website template, you can create an amazing website for your charity organization in no time. This template is fully responsive, and it loads quickly on any device. It also includes valid HTML5 and CSS3 code, so you can be sure that your site will look great on any browser. Plus, the Sass file makes it easy to customize the design to match your charity website's exact needs.
2. Harra – Political Landing Page Template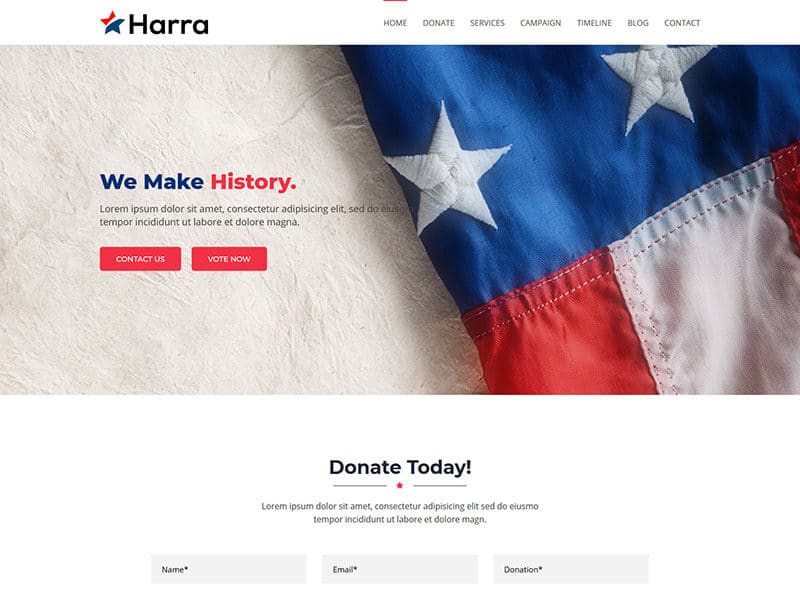 Harra nonprofit website template is the perfect way to connect with your supporters online and promote your political events, campaigns, and news. This template includes a bright donate button that encourages your supporters to contribute to any goal. The hover effect in this section is also very sleek and professional.
Harra comes into play for creating beautiful, professional landing pages for your political campaign. Utilize the easy-to-use drag and drop interface to create custom sections and timelines that demonstrate the progress of your campaign. With Harra, you can easily keep your supporters up-to-date on all the latest news and developments.
3. Bishwash – Charity Bootstrap 4 Template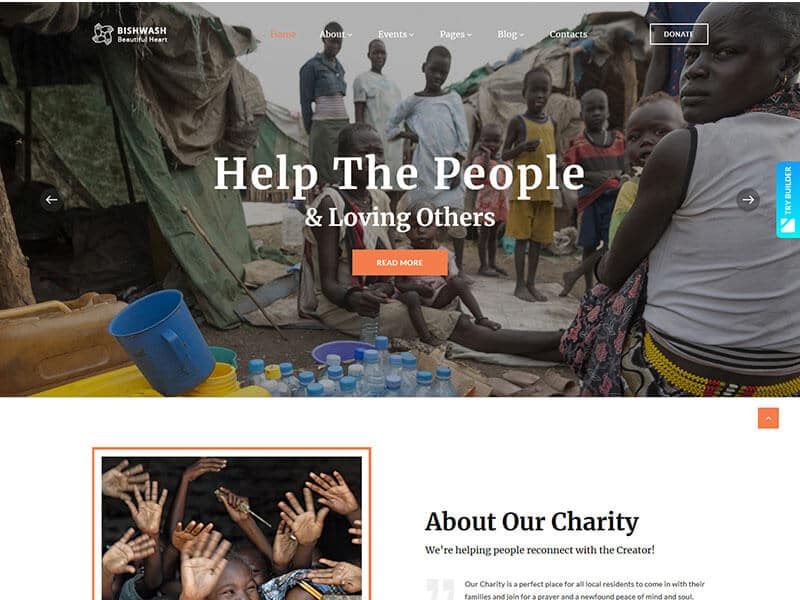 Bishwash is a powerful and easy-to-use Charity Bootstrap 4 Template. It's useful for organizations that want to engage more people in supporting those in need. With Bishwash, you can quickly create beautiful donation fundraising websites that will help you raise money and awareness for your cause.
This easy-to-use Bootstrap 4 web design is packed with features that will help you promote your events, connect with volunteers, and raise money for your cause. With countdown timers, registration forms, and a sleek gallery page, Bishwash makes it easy to organize and share your work with the world.
4. Danasil – Non-Profit Landing Page Template
This sleek and easy-to-use landing page template is well suited for non-profit organizations. With two conversion buttons, you can easily collect donations from visitors, and you will stand out from your competition with its stylish design.
Make a great first impression with potential donors by using Danasil, a stylish and modern non-profit landing page template. This template is easy to use and customize, making it accurate for donation fundraising websites looking to showcase its latest development programs or promotional events.
5. Stomv – Religious temple HTML Template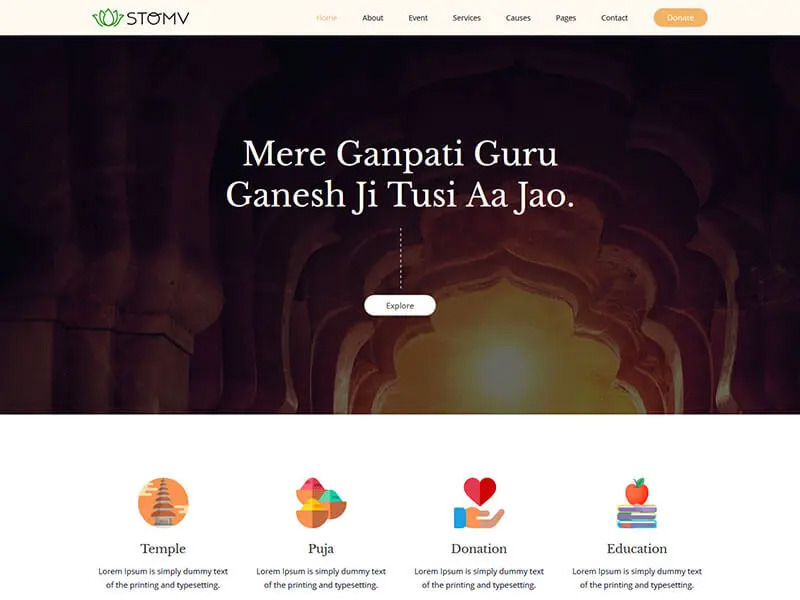 With Stomv, you will get a template that is not only fantastic for religious websites but also versatile and attractive. It's hard to find a template these days that meets all of your needs, but the Stomv HTML Template does just that. The features this template offers are amazing and truly unique, so you can't go wrong with this choice.
Introducing Stomv, the religious temple nonprofit website template that has everything you need to make your website look amazing. With 04+ responsive homepages, 14+ HTML pages, Google fonts, smooth CSS3 animation, Sass support, and more, this template is great for any religious organization looking for a professional online presence.
6. Impart – Premium Charity HTML Template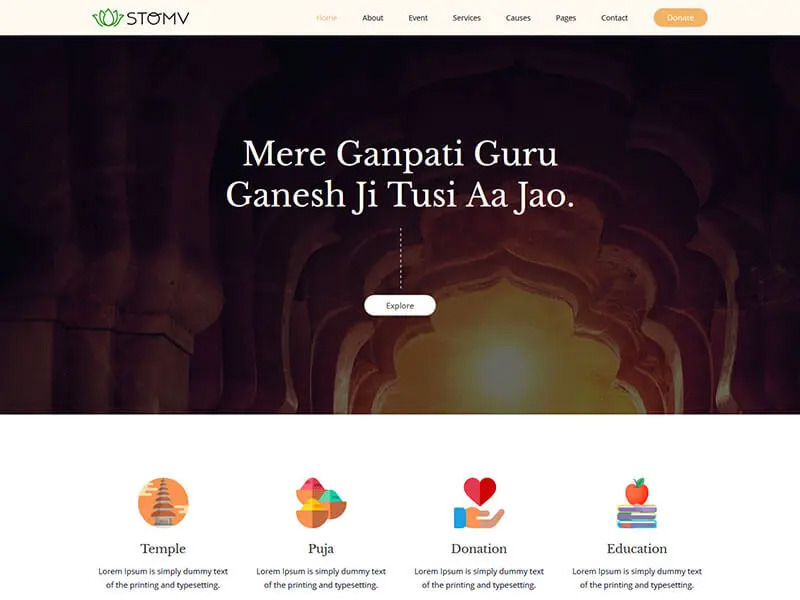 With Impart, you can easily create an attractive and professional website to promote your donation fundraising websites and attract more supporters. It's a modern template with multi-functional tools that's perfect for charities that support children, refugee causes, and other causes. The site also has SEO-friendly features, such as an optimized design and quick loading speeds. This template supports all major browsers.
With ImpART, you can create a beautiful website to promote your charity quickly and easily. This premium template package comes with seventeen different HTML pages, so you can find the modern look for your organization. From event pages to contact pages, this template has everything you need to get your site up and running in no time.
7. Trust – Nonprofit Charity HTML Template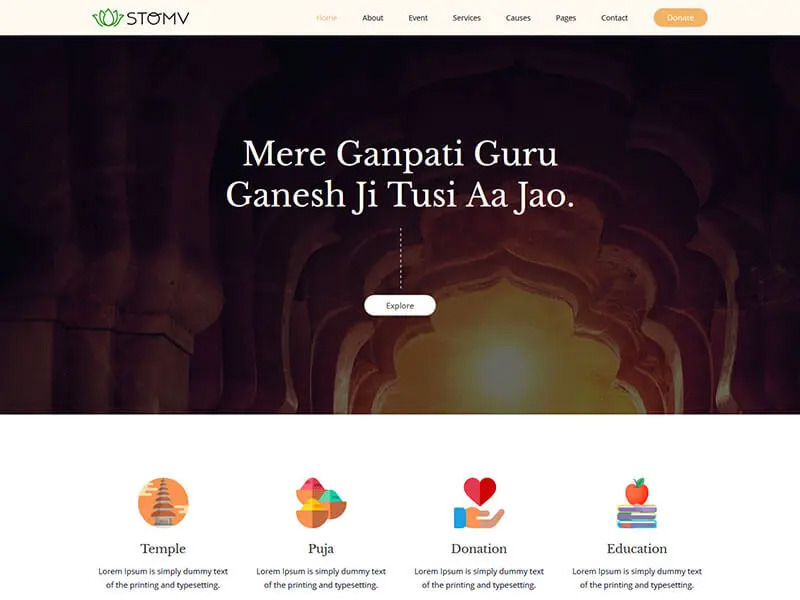 With Trust non-profit organization website template, it's easy to start engaging people in supporting your chosen charity organization. Seventeen HTML pages are included, as well as different home pages and event/gallery pages to keep your website looking fresh. In addition, the blog page is useful for posting updates about events and other happenings, while the contact page ensures that potential donors or volunteers can easily reach out to you.
Trust is the right non-profit organization website template for any nonprofit charity organization. It includes everything you need to get started quickly, including a donate button, project-specific target data, and a top donor area. With Trust, you can easily introduce your volunteers and keep track of your donors.
8. The Politicn – Political HTML Template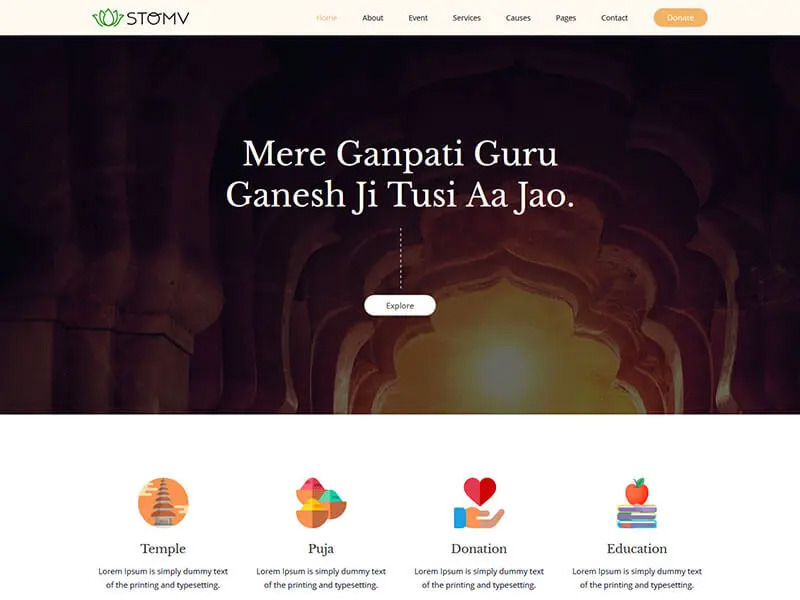 Get your young political supporters engaged with The Politics. This political organization website template is suitable for companies looking for maximum flexibility and adaptability. It comes packed with professional pages like About, Service, Event, Gallery, Blog Details, and a Contact Page.
With tons of professionally designed pages, this template is extremely flexible and adaptable to your company's needs. Plus, with the witty tone of this organization's website template, you'll be sure to capture young people's attention.
9. Grant Foundation – Nonprofit Charity HTML Template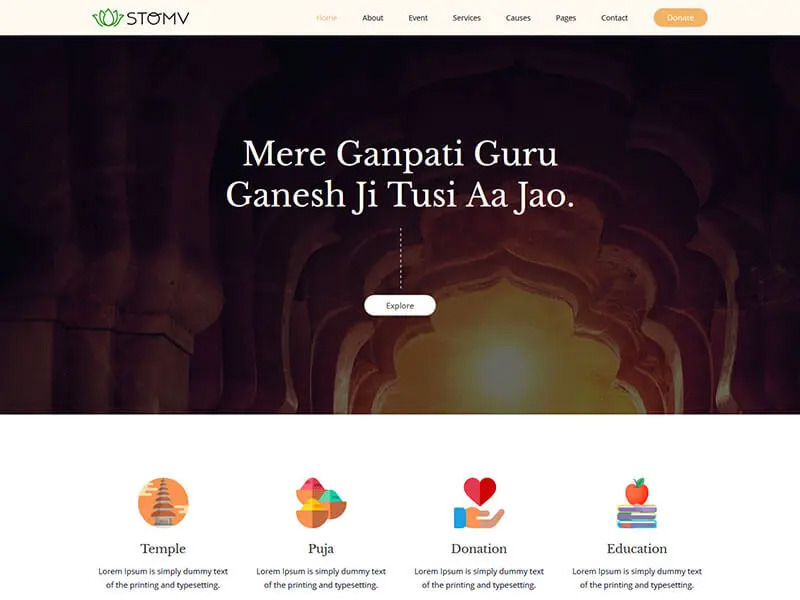 This template is jam-packed with features and tools that will make your website stand out from the crowd. With over 24 shortcodes, 6 elegant design blogs, and 6 unique homepages, you'll have everything you need to create a website that looks great and functions even better.
Not only is the grant website template easy to use and customizable, but it's also perfect for any type of charity. With its versatile slider, contact form, and event section, you'll be able to get your website up and running in no time. Plus, with dynamic contact forms and text hover effects with image changes, your website will look good too.
Final Words
If you are looking for nonprofit website templates to create a website for your nonprofit organization, we have just what you need. This selection of nonprofit website templates is designed specifically with non-profits in mind and is easy to use. Simply choose the template that best suits your needs and get started today. Creating donation fundraising websites for your charity has never been easier or more affordable.