Harra – Political Landing Page Template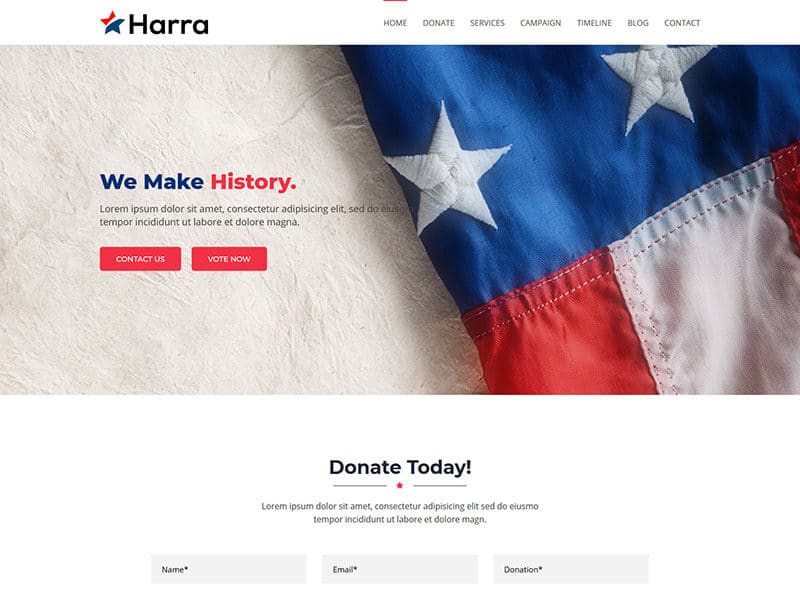 This outstanding Political Landing Page Template allows you to interact with your supporters online and promote a variety of political events, campaigns, and event news. This template includes a bright "Donate Now" button that may encourage your supporters to contribute to any political goal. In this section, you may advertise your services while also enjoying the nice hover effect.
From the Campaign Section, you may let your supports know about your campaign as well as a professional subscription option for receiving your newsletters. You might utilize the "Timeline" section to demonstrate the progression of your political journey by taking advantage of it.