Are you a health coach who is looking to create a website for your health and medical practice? If so, you're in luck! There are many health coach website templates available on the web. In this blog post, we will discuss some of the best health coach website templates available. So, if you're ready, let's get started!
What to Look for in a Health Coach Website Template?
If you are a health coach, then you know the importance of having a website. A website is a perfect place to showcase your skills and services, and it can also help you attract new clients. When choosing a health coach website template, there are a few things that you should keep in mind.
Responsiveness
Regardless of the device being used, your website should appear amazing on all types of screens. As a result, it's critical to remember to select a responsive and cross-browser-compatible template. You can give your website visitors a pleasant browsing experience if you use a responsive and cross-browser-compatible template.
SEO Optimized
If your website isn't SEO optimized it won't rank in the search engines of Google. So choose a template that is SEO optimized as it will help you achieve higher Google search engine rankings. You'll need a strong online presence in order to convert website visitors into customers.
Customizability
Customizability is another important feature to consider when selecting a template for your website. Because of their adaptability, templates are an excellent tool for designing a variety of websites. Easy-to-modify templates can help you build a distinctive brand image. So, for better outcomes, think about templates with a lot of customization choices.
Fast Loading Speed
Websites shouldn't lag too much as it frustrates the visitors. While creating a website for your brand or services make sure it has a fast loading speed. Templates that offer to bolt light speed can be handy in that case.
The Top Picks for Health Coach Website Templates
1. Hope – Health & Medical HTML5 Template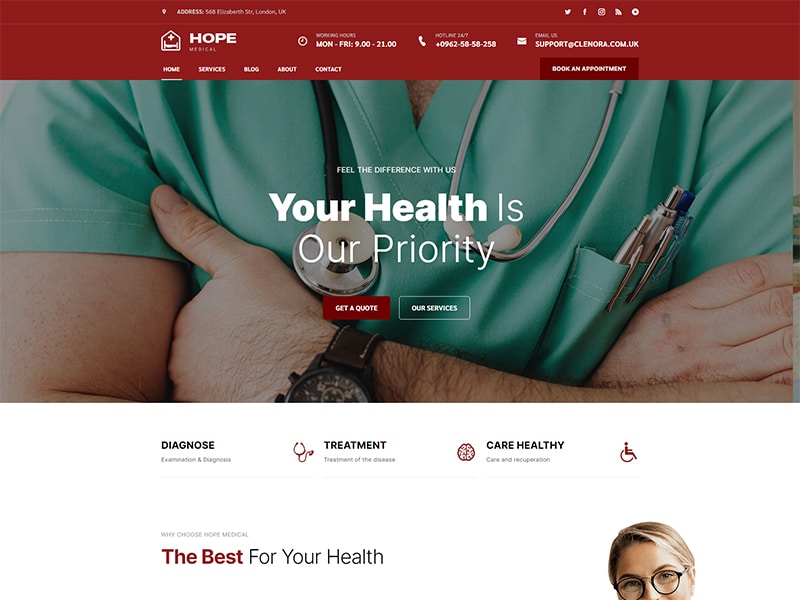 With Hope, creating a sophisticated medical website is easier than you think. This professional HTML5 template takes care of all that medical practitioners and patients need for smooth web operation. It has all the features to make your website stand out from the competitors' websites.
Hope is a useful template for anyone looking to create a website related to health and medicine. With its stunning homepage demo, your web visitors will be instantly drawn in and impressed by what you have to offer. Inside, you'll find all the pages you need to create a fully functioning health coaching business website, including a service page, service details page, blog page, and contact page.
2. Beautyhouse – Health & Beauty HTML Template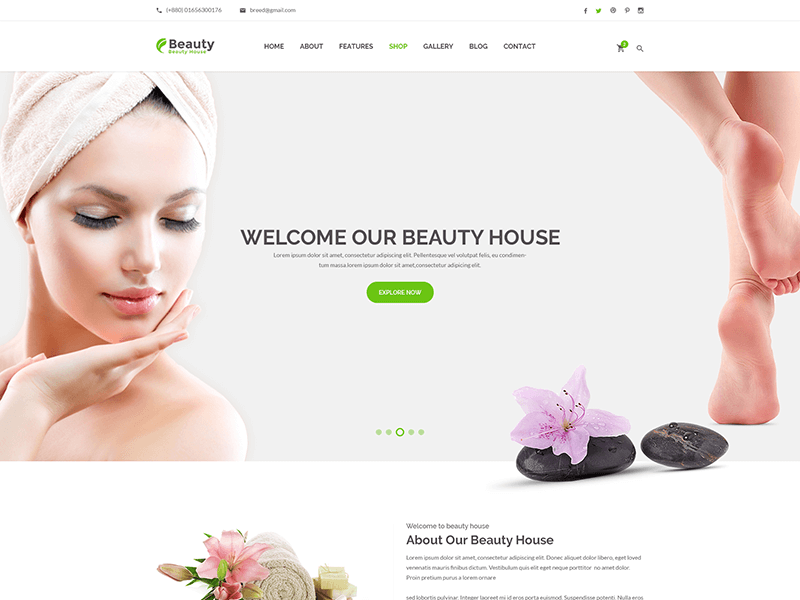 If you're looking for a modern, creative flat coaching website template for your website, look no further than Beautyhouse! With the health and beauty HTML template, you'll get a site that looks great and performs well. Plus, the simple, clean design is handy for any business or individual looking to showcase their work online.
With over 35 HTML pages, 7 homepage wrappers, and 6 home page variations – this template has everything you need to get started. Plus, with its flexible features and easy-to-use interface – you'll be up and running in no time!
3. Perkins – Body & Spa Service HTML Template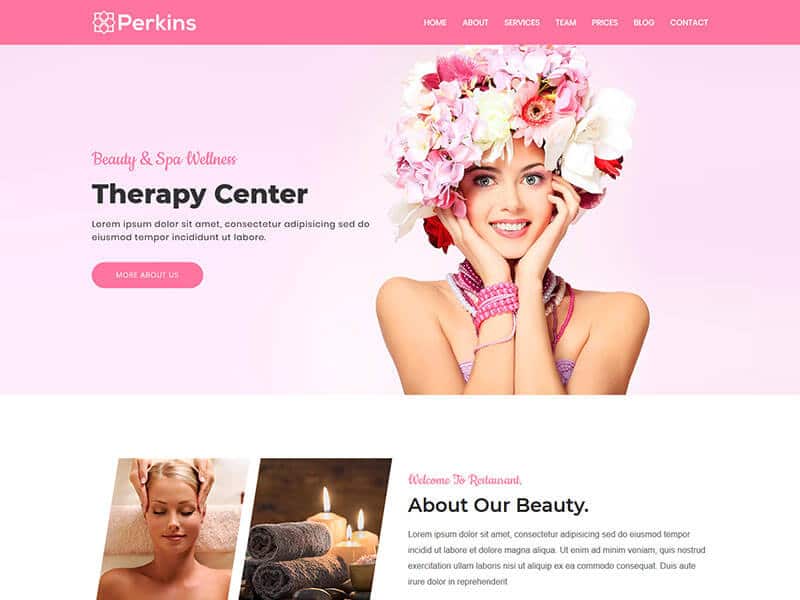 The Perkins template is a fantastic way to market your spa service business online. With a bright and refreshing color palette, this template is sure to entice clients to learn more about your company. Simple and professional, the Perkins template will help you create an elegant and professional online presence for your health coaching business.
With its beautiful slideshow, catchy tagline, and comprehensive team and prices sections, Perkins makes it easy to reel in new clients! Plus, with blog and contact options included, you'll be able to provide all the information they need right at their fingertips.
4. Fitzro – Gym & Fitness HTML Template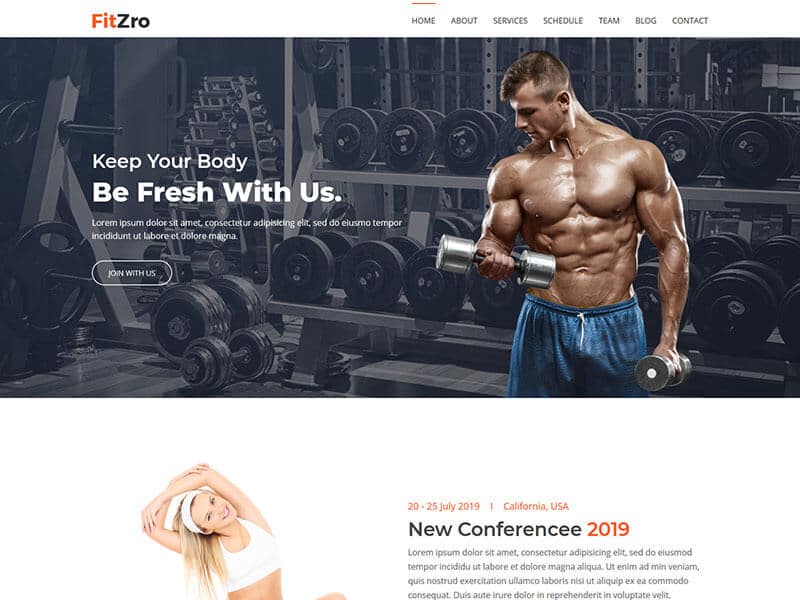 Fitzro is an excellent template for fitness enthusiasts and gym owners looking to showcase their services online. With its beautiful design and user-friendly features, Fitzro allows you to easily create a website that promotes your business and entices potential customers to book a session.
The Fitzro coaching website template is ideal for gyms, fitness studios, and other health-related businesses. It's easy to customize and features a range of modules that you can use to showcase your services, class schedule, trainers, and testimonials.
5. Koshrot – Gym Fitness HTML Template with Page Builder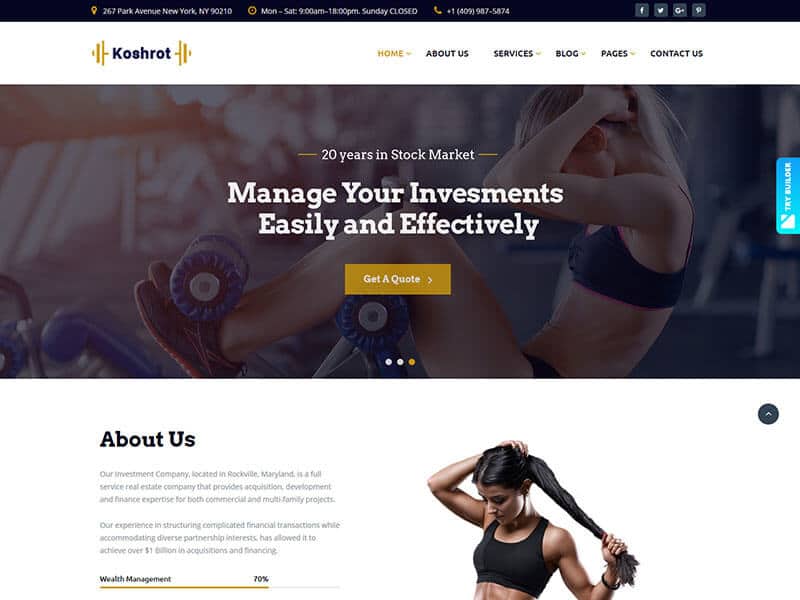 This professional health coaching website template with Page Builder lets you create contemporary and elegant pages in no time at all. With its multi-functionality features, you'll be able to showcase your gym workouts, classes, and more in style.
Koshrot – the Gym Fitness HTML Template with Page Builder. This template contains two unique homepages as well as several stunning pages such as about us, services, blog, team, team member, privacy policy, 404 page, coming soon, search result, and contact us page. You'll love the professional slider, the animated progress bar, social media sharing icons – plus so much more!
6. Handstand – Yoga and Fitness HTML Template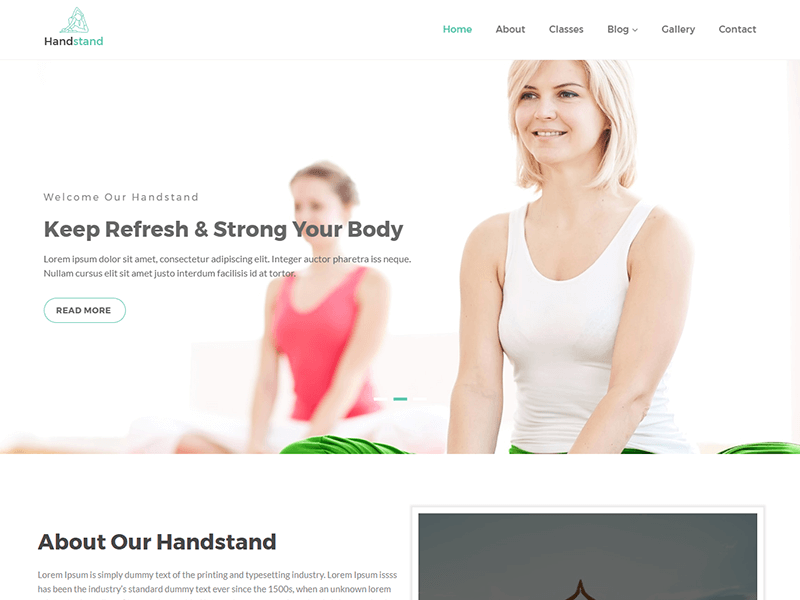 Get in shape with Handstand – Yoga and Fitness HTML Template! This premium template comes in handy for promoting your Yoga or Fitness business. It's adaptable and beautiful, so you can create a website that looks professional and polished. With Handstand, you can showcase your services in style!
Our easy-to-edit coaching website template contains all the features you need to create an amazing website, including a slider, color scheme, video content, social media logos, and more. Plus, the handy class timetable makes it easy to keep track of your events.
Conclusion
If you're looking for a health coach website template that is both professional and easy to use, we've got just what you need. The health coaching website templates are designed with the modern health coach in mind and are easy to personalize to reflect your unique brand. Plus, the platform makes it simple to get your site up and running quickly.