Walters – Software Business Landing Page Template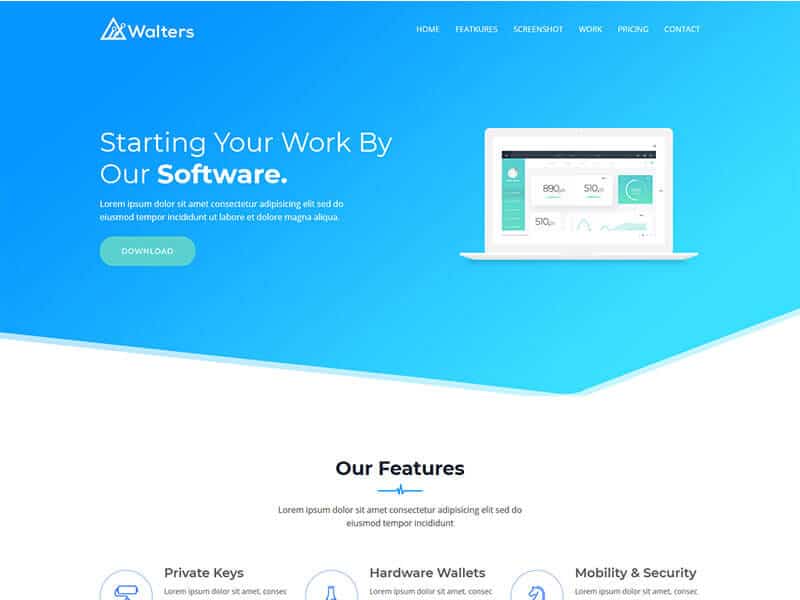 This software business landing page template may be a good option for launching your software. This template begins with a "Download" button that allows customers to download the program, but you can easily change every aspect to match your preferences. Let the public know what the software has to offer and why they should select you as a provider of such goods.
You may give your clients an overview of the program, with a beautiful graphical presentation. It also has testimonials, how the software works, best pricing alternatives, and newsletter subscription as part of its features. You'll be amazed by this flexible template!