Funvit Event Landing Page Template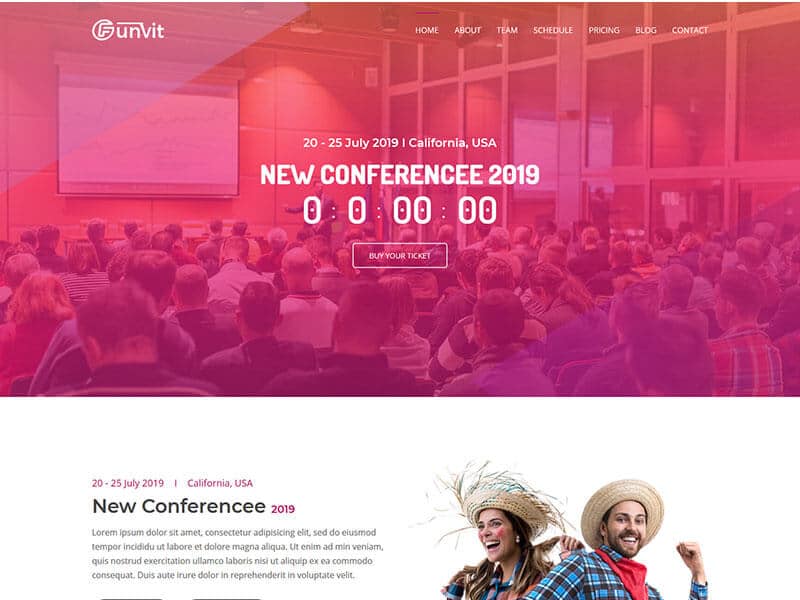 Do you need a landing page design for an event that has innovative features and appealing designs to entice your target audience? If this is the case, "Funvit" might be the perfect choice for you. This template includes countdown features, event information sections, guest introduction sections, professional event timetable sections, and more. You may also include corporate logos for the occasion.
There is also a pricing table, where you may show unique pricing plans, a call to action button for purchasing tickets, a Blog section with an integrated contact form that allows you to connect with your audience and promote upcoming events, and more.