Sawny – Real Estate Bootstrap Template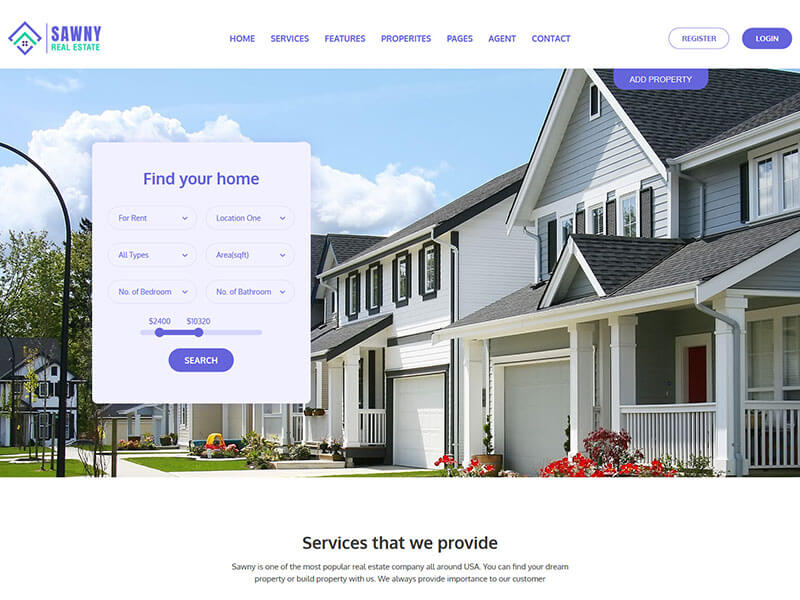 "Swany" is a wonderful Real Estate Bootstrap Template for real estate business owners who want to attract their clients who spend more time in the digital world! This "Swany" template includes three unique homepages, property pages styles, and property details. You'll be able to add properties or establish agencies as well. The About us, feature page, blog page, blog details page, agent page, agent details page, and contact page are just a few of the additional distinct pages included in this template.
However, this template is completely responsive and highly optimized for speed and search engines.