Expu – SEO & Marketing Bootstrap Template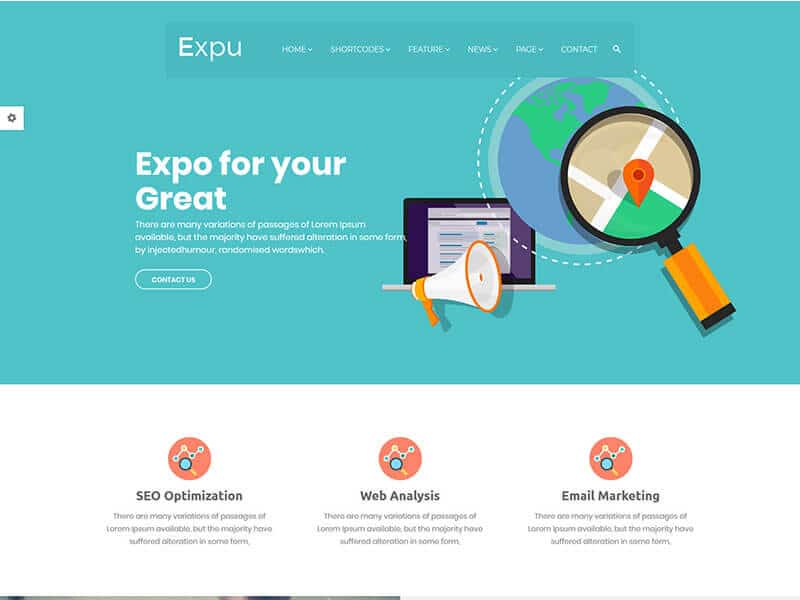 The SEO & Marketing Bootstrap Template will help you take your company to the next level. It includes features like parallax, video, and animated backgrounds that are ideal for marketing your business, as well as a versatile background design that will make a lasting impression on potential visitors. You'll be able to reach out to more individuals than ever before and grow your firm exponentially with this template.
In addition, the template comes with many distinct styles for text, headers, footers, and page titles. It also has several professionally designed pages, including About Us, Team Member, frequently asked questions, Services, Case Study, News, and Contact. Pagination, Maps, Buttons, Breadcrumbs, Forms, and Prices are some of its most useful features.